---
October 26th we are having our famous HALLOWEEN party at Lebowski Bar. This is by far one of the biggest Halloween parties in Reykjavik! So dont miss this!
FREE ENTRY!!
The bar will be decorated all over and massive prices will be given for the best costume. DJ playing from 9PM to 4:30AM. Special offer on the Halloween cocktail from 9pm – 12am
1st price – 70.000 ISK gift certificate at Lebowski
2nd price – 40.000 ISK gift certificate at Lebowski
3rd price – 10.000 ISK gift certificate at Lebowski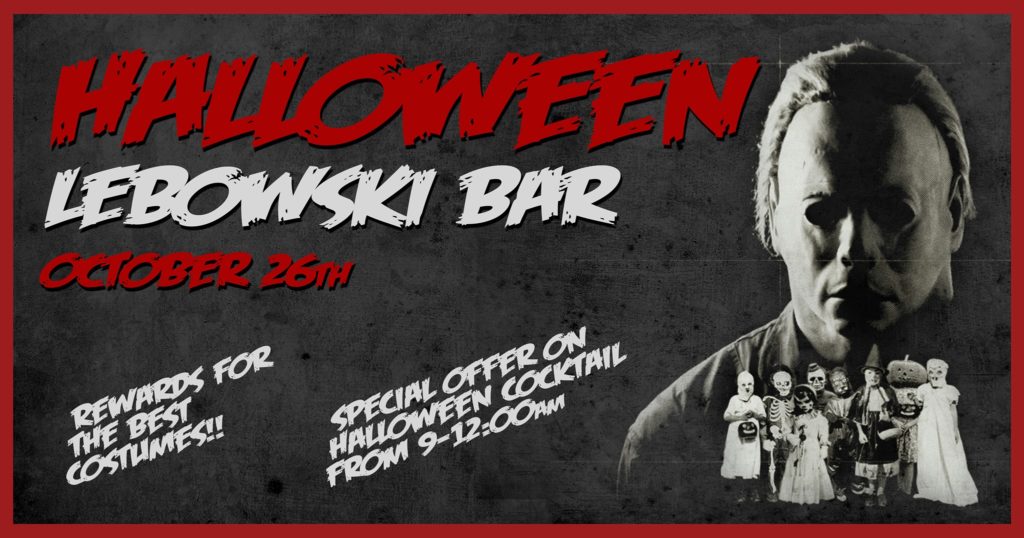 Laugardaginn 26.október verður hið fræga HALLOWEEN partý á Lebowski Bar. Síðustu 7 ár hefur þessi viðburður vaxið og vaxið, er hann því með þeim stærri og öflugri Halloween partýum í Reykjavík þótt víðar væri leitað!
FRÍTT INN!!!
Frá kl.21:00 – 00:00 – Dj Hugo Paxton
Frá kl.00:00 – 04:30 – Dj Teitur
Staðurinn verður skreyttur í drasl og verða veittir veglegir vinningar fyrir besta búningin. Halloween kokteill á tilboði frá kl.21:00 til 24:00.
1.sæti – 70.000 kr. Gjafabréf á Lebowski Bar
2.sæti – 40.000 kr. Gjafabréf á Lebowski Bar
3.sæti – 10.000 kr. Gjafabréf á Lebowski Bar